This Week's Best New Music -
Mon, 22 Jul 2019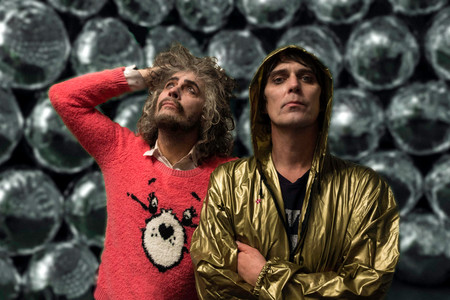 The Flaming Lips, Violent Femmes, The Waterboys, Thom Yorke, Blue Note 10 Ten + more
"The Flaming Lips return to form...Ever since 2009's Embryonic, The Flaming Lips have descended into creating more abstract psychedelia, swirling and progressively hazier with each release. On King's Mouth, they return to the mid-2000s with a gentler, more fantastical collection of songs full of bright melodies and heartfelt lyrics, reminiscent of Yoshimi in more ways than one." - Consequence of Sound
Hotel Last Resort resides among Violent Femmes' finest work, simultaneously refining and redefining their one-of-a-kind take on American music, mingling front porch folk, post-punk, spiritual jazz, country blues, avant-garde improvisation, and golden age rock 'n' roll.
80 years ago passionate Jazz fan Alfred Lion produced his first recording session in New York City with two Boogie Woogie pianists, founding what would become the most-respected and longest-running Jazz label in the world. Blue Note Records has gone on to represent The Finest In Jazz, tracing the entire history of the music from Hot Jazz, Boogie Woogie, and Swing, through Bebop, Hard Bop, Post-Bop, Soul Jazz, Avant-Garde and Fusion.
Find out more in the full newsletter - hit the link below!