New Classical Releases -
Thu, 11 Jul 2019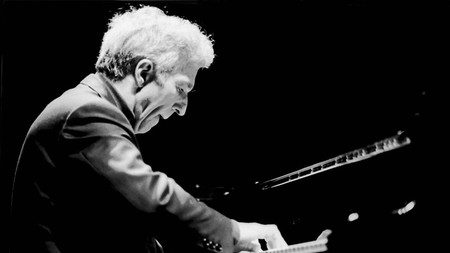 Ashkenazy Box Set, Gardiner's Berlioz Rediscovered, Isata Kanneh-Mason, Sutherland & Pavarotti, Kronos Quartet & more
The beautiful Ashkenazy Box Set has 46 CDs in original jackets presented chronologically so we can follow the development of the artist over his 50+ years career on Decca. It includes every concerto recording made for Decca with Ashkenazy as pianist, and a previously unpublished Mozart K488, as well as two DVDs featuring his 1974 recordings with Bernard Haitink of the complete Beethoven Piano Concertos, with extra documentary footage and the Beethoven overtures, filmed at the Royal Festival Hall.
It is striking that two of the true classics in English orchestral music were composed within the short space of some fifteen years around the turn of the previous century. Edward Elgar's Enigma Variations have charmed as well as fascinated listeners since the first performance in 1899. In 1916 Gustav Holst completed another set of musical character sketches - his suite The Planets, in seven movements. Performing the programme in the warm acoustics of Bergen's Grieg Hall, the Bergen Philharmonic Orchestra under Andrew Litton give it their all in this sonic spectacular.
Brought together for the first time for the 150th anniversary of the Berlioz' death, Decca presents this 8CD+1DVD original jacket set of the ground-breaking Philips recordings. Includes the world premiere recording and Grammy® Award-winning Messe solenelle alongside his key orchestral works. The set is accompanied by performances on DVD of Symphonie Fantastique (from the same hall in which it was premiered in 1830) and the Messe solennelle from Westminster Cathedral 1992 (the first performance of this large-scale Mass for 150 years).
All this and more in this week's classical newsletter. Click the link below to read the full version.