This Week's Best New Music -
Mon, 05 Aug 2019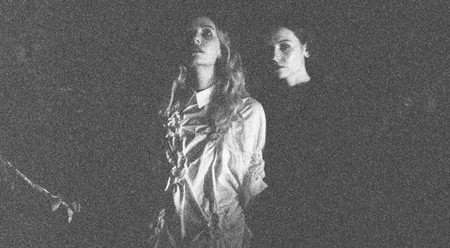 Purple Pilgrims, Teskey Brothers, Felice Brothers + DVDs Vai, The Heart Dances & more
New Zealand dreamscape artists Purple Pilgrims are set to release their second record this Friday via Flying Nun Records. Woven throughout Perfumed Earth, the lush pentatonic melodies of Purple Pilgrims burn brighter than ever, combined with shimmery kaleidoscopic textures that mark a new chapter in the pair's musical evolution.
Over 11 wide-ranging tracks, The Teskey Brothers more than deliver on the promise of their first record, Half Mile Harvest (2017), and manage to pull off a feat that has eluded many other bands. They have followed up a breakthrough debut with an album that not only pushes their music in new directions, and in the process solidifies their sound into something truly their own, but they've done it without sacrificing any of the charm and authenticity that endeared them to their ever-growing audience in the first place.
Cut live to tape with very little overdubbing, The Felice Brothers' Undress was recorded in the late summer of 2018 in Germantown, New York. Band members Ian Felice, James Felice, Will Lawrence (drums) and Jesske Hume (bass) teamed up with producer Jeremy Backofen to record their most personal and reflective album to date.